We Understand Roofing
For over ten years, Atlas Restoration has been proud to be a family-owned Australian business. Roofing is what we know and what we do best, including specialising in roof restoration and guttering. We also provide quality roof restoration, repair and replacement services. Our servicemen are qualified to install full guttering and perform carpentry work.
We Go Beyond Expertise
Our team knows that roofing is about so much more than what we can do. We understand that our attitude toward our work is a critical element of the process.
That's why we emphasise clear communication, optimism and efficiency at Atlas Restoration. You can trust us to complete the work that you need in a way that merits your complete satisfaction.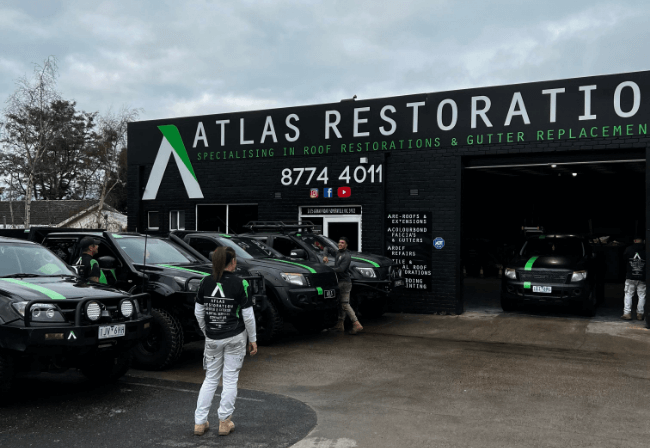 We Are Here to Help
If you wonder whether we are the right company for you, take a look at reviews on our website from previous customers or give us a call. We are happy to answer your questions and discuss your needs. Roofing restorations, replacements and other services can seem complex. We are here to help, so put our ten years of experience to work for you and your roof.
The Atlas Roof Restoration
Difference